Welcome to the sunny side of the Alps – Nassfeld / Sonnleiten!
Summer in Carinthia is very special. In the south of Austria you can feel the sense of Mediteranien flair and in the same time enjoy hiking in beautiful mountains. Nassfeld offers wide variety of activities and leisure possibilities. No matter what you choose, it is always the best choice.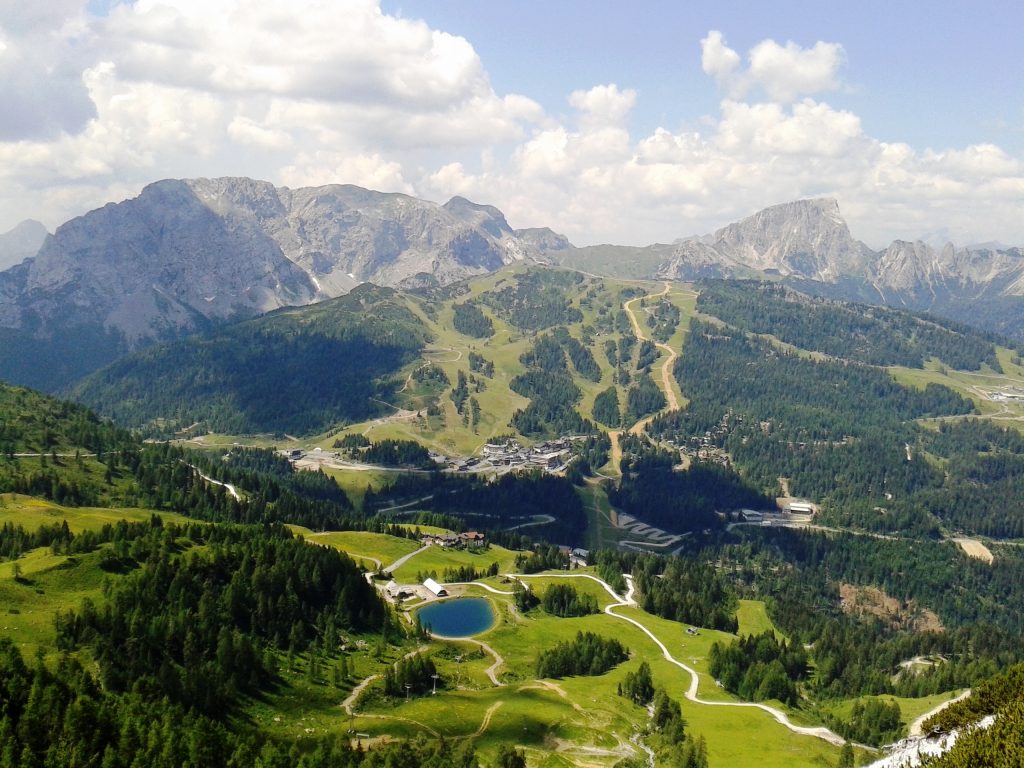 Enjoy your vacation with the Nassfeld +Card Holiday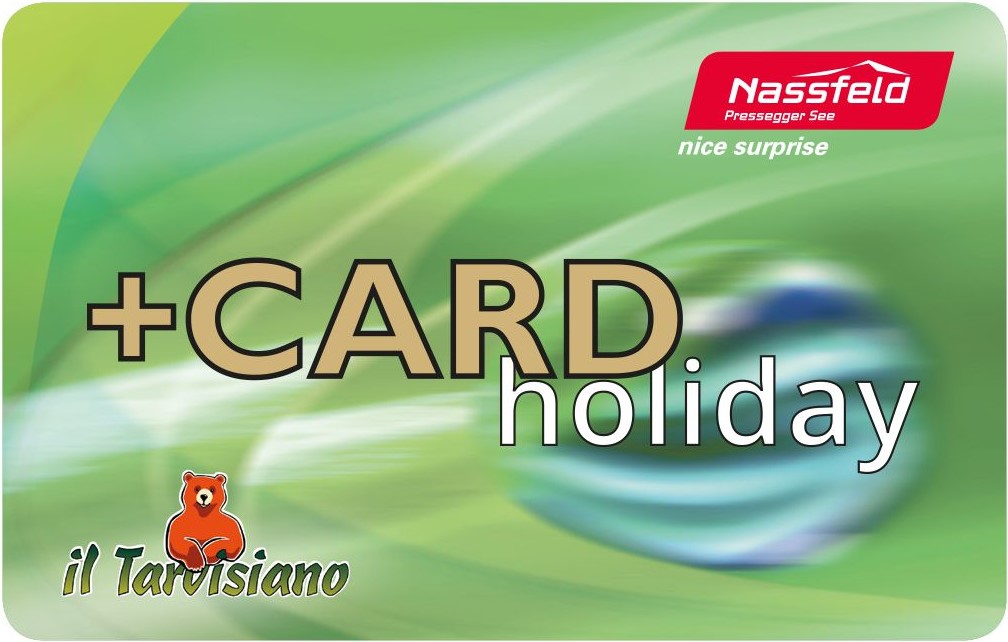 Depending on season, you can enjoy some advantages for free:
– Regional bus network
– Summer lifts
– Admission to the swimming area at Pressegger See lake
– Exclusive hiking program and guided MTB rides
– Exclusives childrens program
– up to 30% discount on various activities
All services and offers included in"+CARD holiday" can be found in  +Card Holiday brochure.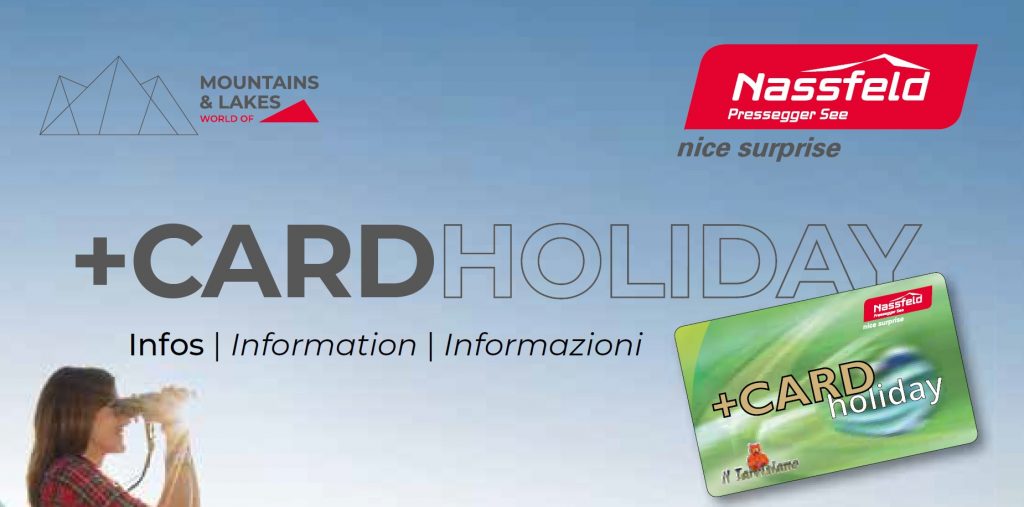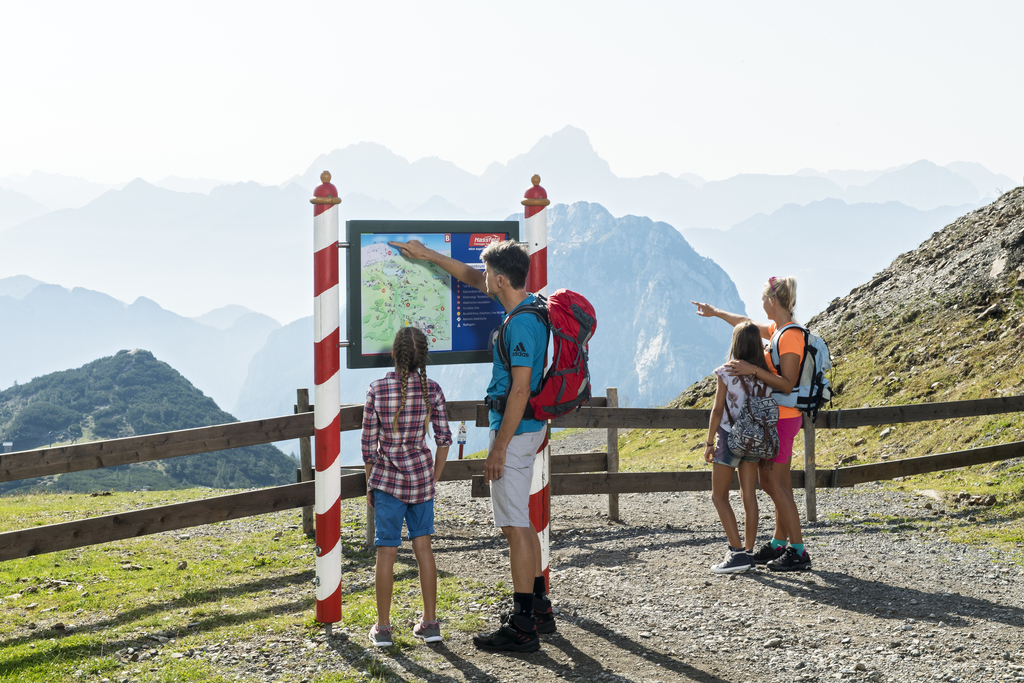 Active leisure program
Guided hiking tours and much more for your summer vacation
Children's program
Activities and adventures for kids at Nassfeld and Presseger See Lake
Program for the children aged 6-10  Download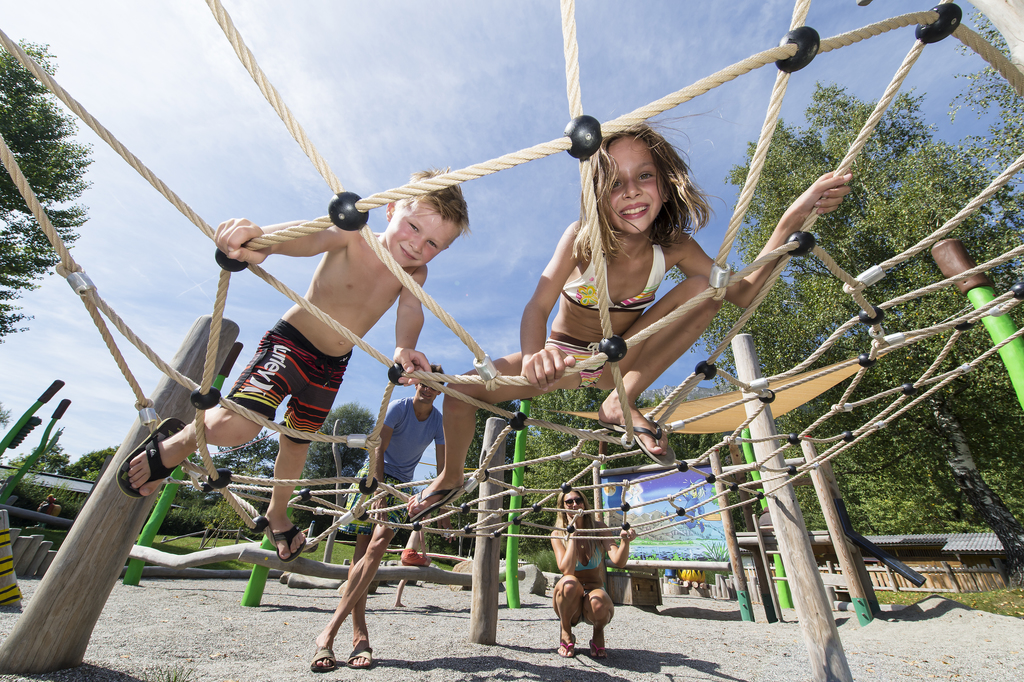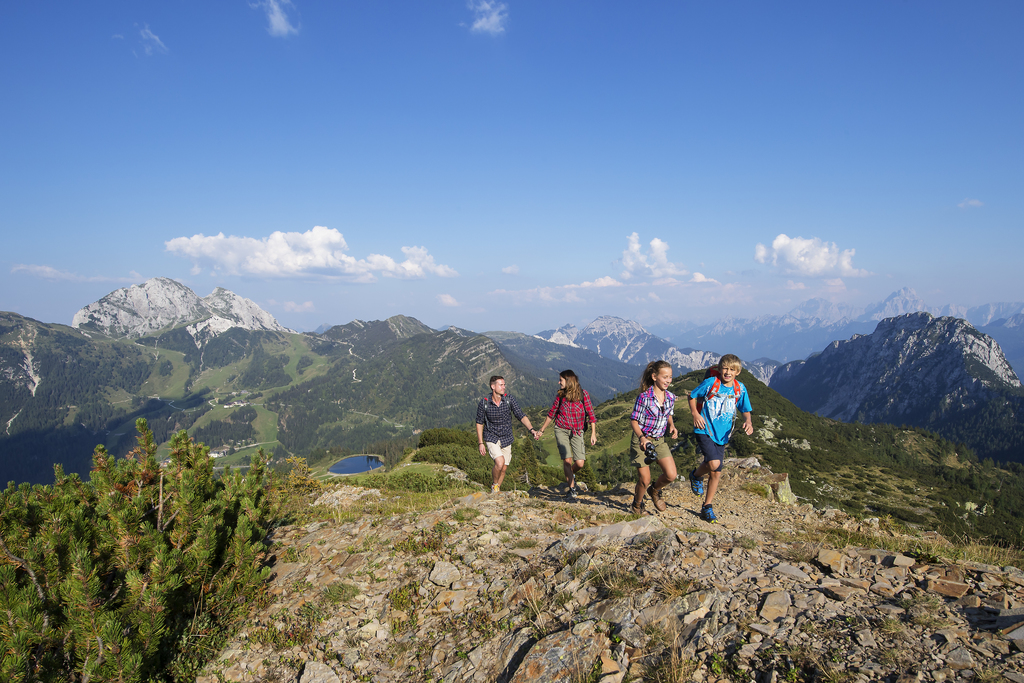 Interactive tour finder
In interactive tour finder you can find all trails  (incl. GPS-Data,  Photos and details). 
Nassfeld lifts & cable cars openning hours
Millennium-Express cable car
06.06. – 27.09.2020, open daly
from 09:00 – 16:15  (16:30  Tressdorfer Alm)
from 09:00 – 17:15  (in main season 11.07. – 23.08.2020)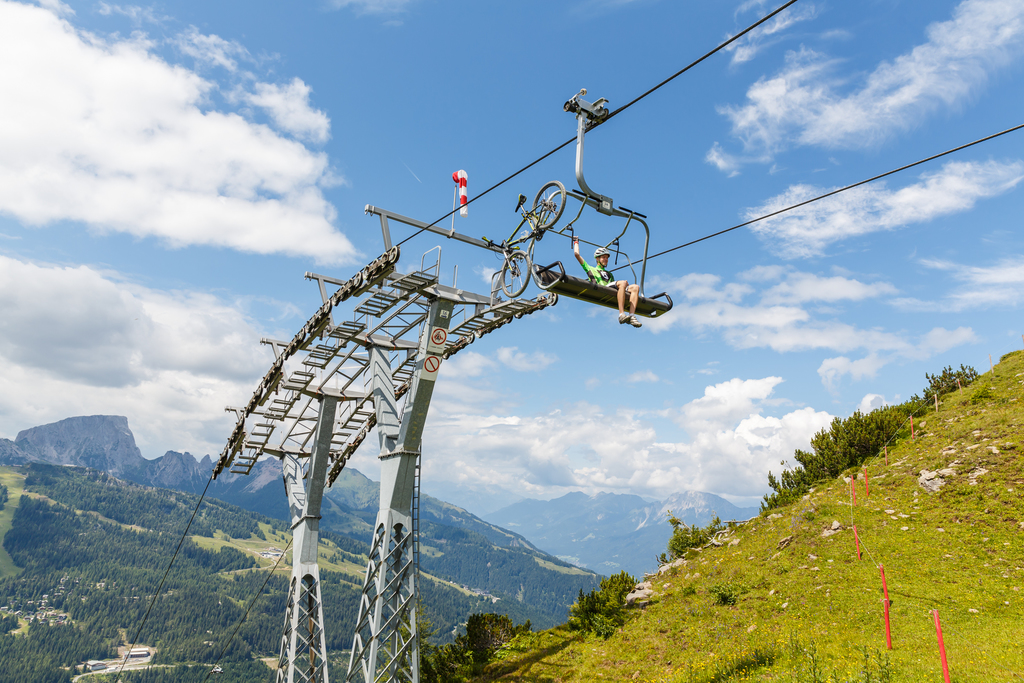 Gartnerkofel chairlift
11.06.-20.09.2020
from 09:00 – 16:00 Uhr
from 09:00 – 17:00 Uhr (in main season 11.07. – 23.08.2020)
Madritschen chairlift
19.06.2020 – 20.09.2020
28.09.2020 – 04.10.2020
from 09:00 – 16:00 
from 09:00 – 17:00  (in main saison 11.07. – 23.08.2020)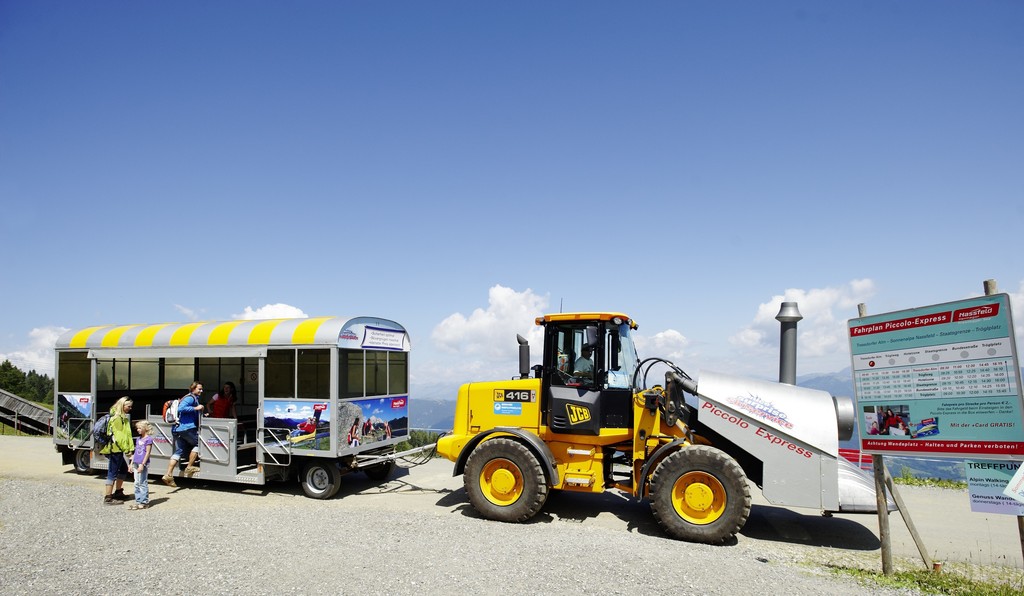 Piccolo Express – Be mobile on the mountain with Piccolo Express. Commute between the adventure centers Tressdorfer Alm, Sonnenalpe Nassfeld, Gartnerkofel chairlift and Sonnleitn, or simply enjoy a panoramic trip.
Piccolo Express timetable
NEW – Call buss Summer 2020!
For the summer guest there is a special service set up in a form of call bus for folowing destinations:
CONTACT – CALL BUS
Daily from  08:00 – 18:00 under NUMBER +43 (0) 664 / 88 611 685 available!
All trips must be announced at least 2 hours before the departure time or the day before!
Bike busses
Here you can find all bus connections
The cross-border bike tour is a guided tour – always on  FRIDAYS from June 26, 2020 – registration required!
Price: € 35,- per Person with +CARD holiday GRATIS!
Even more information for your summer holiday you can find in Nassfeld Info brochure – Golf, Pendolino, Family World, Motorcycle adventures, Slow Food Travel, Alpine hutes, Lake and swimming pools, Slow Trail, Hiking, Fishing, Bike World, Bike rental, Rainbow program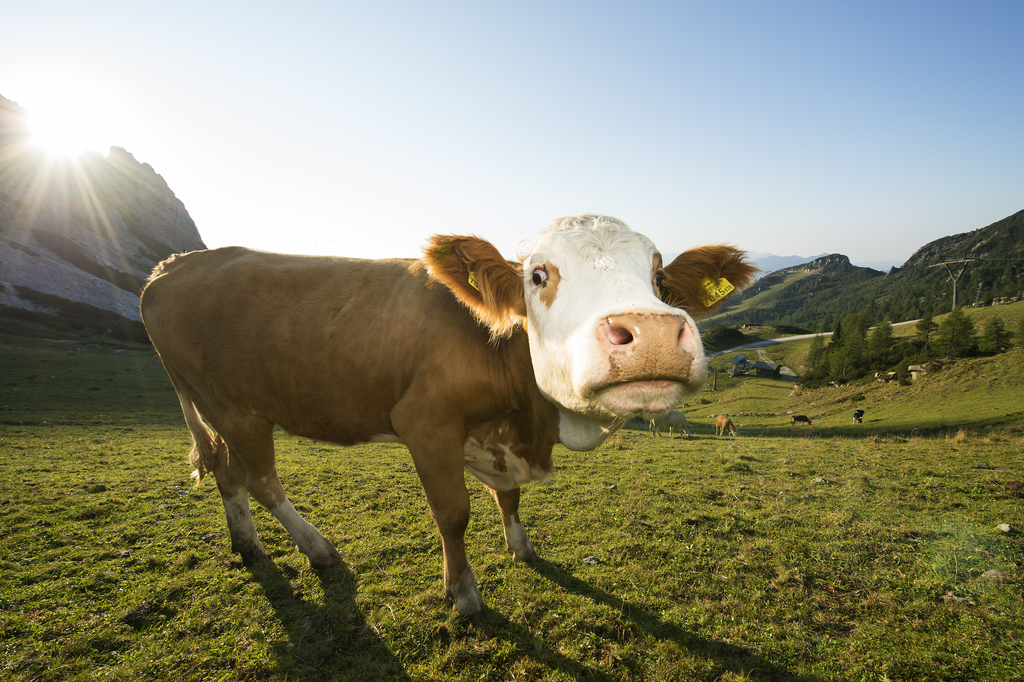 We look forward to welcoming you soon!